So, have you already abandoned your New Year's resolutions of getting fit and already finding excuses to skip the gym? Don't worry, I've got the ultimate solution for you – belly dancing! Filled with mystery and oh-so-exotic dance moves, this multifaceted art is a real treasure trove of astonishing health benefits. Existing since the dawn of time, and said to originate in the Middle East, belly dancing was originally passed down from mother to daughter behind closed doors as a means of preparing their bodies for childbearing. It was nothing like the current dance form popularized by global superstars like Shakira (whose hips certainly don't lie), or the cabaret shows involving sensual movements and flashy costumes meant to titillate and entice.
Belly Dance Your Baby Out!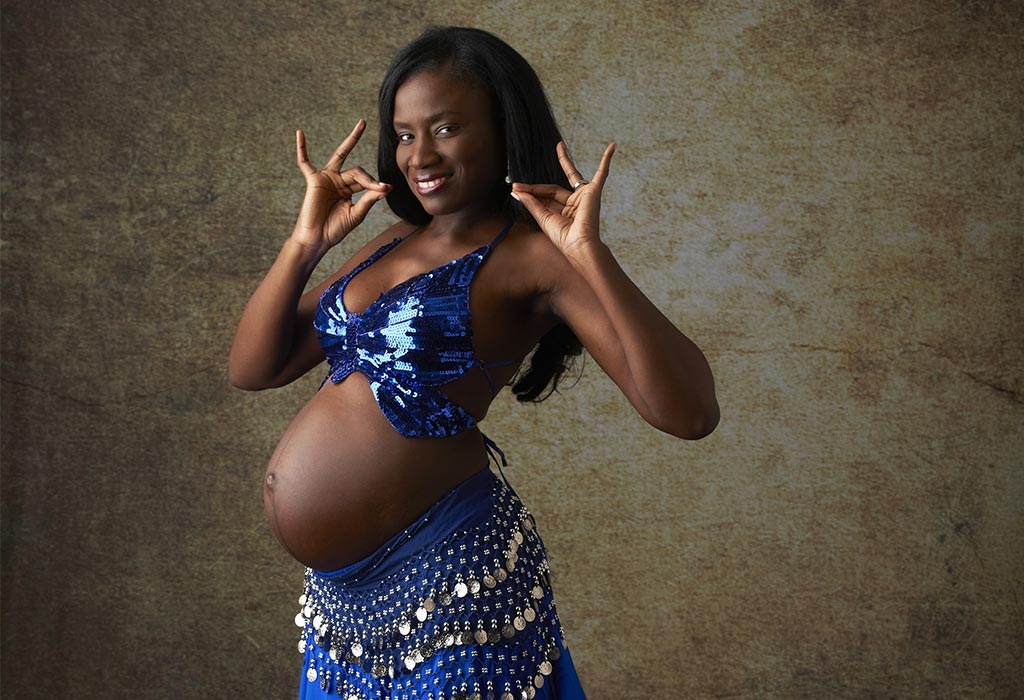 While dancing during the later stages of pregnancy can seem like a bad idea, did you know that belly dancing is strongly connected to a woman's vital life cycles: first menstruation, fertility, sexuality, pregnancy, and childbirth?
Also renowned as the "birth dance," the basic movements of the various belly dancing styles are very similar to prenatal exercises such as yoga or prenatal aqua fitness. It is a sacred dance that honours the child's birth mystery and a great workout to facilitate pregnancy. The birth dance is an excellent cardiovascular activity that not only intensifies your muscle tone but also boosts aerobic fitness and stimulates the perineum.
The rib cage movements control breathing and relax pelvic and abdominal muscles.
Being pregnant is also synonymous with unbearable backache. But thanks to this gentle dance, you can bid farewell to all pregnancy-related back pain.
Another beneficial belly dance movement is the pelvic shimmy (hips vibration), which triggers the expulsion of the baby during childbirth. You can do some minor and gentle belly dancing movements but, be careful; check with your doctor about the pace and regularity as every pregnancy differs from one another.
So, moms-to-be, are you ready to cradle your baby before giving birth? Simply sway your hips while listening to some fascinating music as you indulge in this precious and unique moment…
Say Goodbye to Horrible Menstrual Cramps!
Being a girl can be tough. From swollen breasts, a yo-yo-like mood, pimples sprouting on your nose out of nowhere, and a twitchy tummy, menstruation doesn't really put you in a party mood. We all know dysmenorrhea, or menstruation pain can be such a nuisance sometimes (okay, all the time!). According to statistics, up to 90% of women suffer from period pain. Looking for natural relief from these severe cramps is like looking for a needle in a haystack. And as you know, troubles don't come alone; they always like to arrive in groups and so does the period with its unwanted best friend, PMS (Premenstrual Syndrome)!
Don't panic! I have the best remedy for you! Of course, lying on the couch with a hot water bottle on your tummy while savouring some sweets and binge-watching Netflix is perfectly legit, but there is another solution that can really help relieve your period pain and cheer you up! Belly dancing has the power to shimmy your menstrual cramps and PMS symptoms away.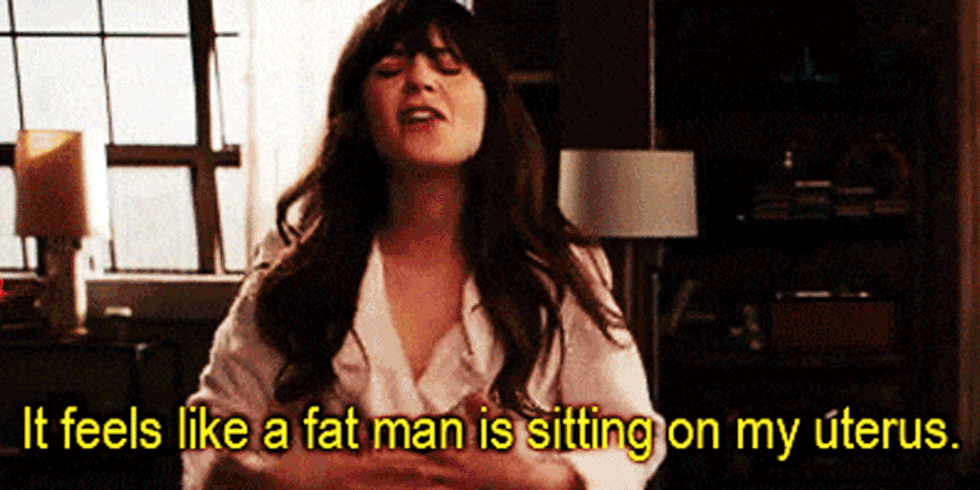 But how? When you belly dance, movements such as shimmies, hip drops, figure eights, and circles reinforce the pelvic muscle groups and the joints' mobility. Muscles become stronger and more elastic, in turn helping to stimulate blood circulation and preventing menstrual cramps.
Belly Dance Away the Menopause
Going through menopause can be extremely harrowing and takes strength. From reoccurring migraines, hot flushes, insomnia, anxiety, mood swings to weight gain, menopausal women can experience many hormonal changes (which cause a lot of discomforts). Fortunately, I have great news for you! Thanks to belly dance, you can now find natural relief. Of course, oriental dancing can't stop menopause, but it can help manage some of the symptoms.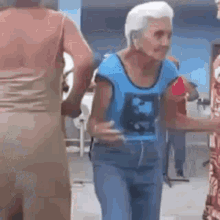 Belly dancing while enjoying a piece of smooth music triggers the release of serotonin, endorphins, dopamine, adrenaline, and other 'feel-good' natural chemicals that can actually improve your mood. This beautiful dance also increases blood circulation and thus strengthens all the organs affected by the hormonal changes of menopause.
Lose Your Belly with Belly Dancing!
Are you dreaming of flattening your tummy and burning those unwanted calories gained while munching yummy hot dogs and french fries (speaking for myself because I'm such a foodie; something you'll soon discover in my other articles and podcasts!) 😂
When considering practical fitness and cardio exercises, belly dancing isn't the first thing you might have in mind. However, it can actually help you achieve brilliant results.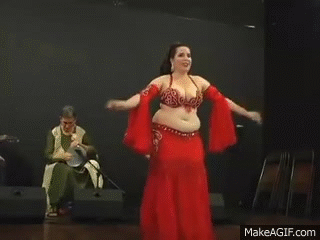 Oriental dancing boosts your body strength and helps you shed weight. It's not just the belly or hips that move but all parts and muscles of the body, even the eyebrows. Coupled with a healthy diet, this spicy dance can be your weight-loss program and your life's health guide. Depending on your dancing intensity, it can burn up to 400 calories per hour. Without a shadow of a doubt, this dance will make your belly look super-toned and healthy! It also offers an internal massage, which can even improve digestion.
The Art of Self-Soothing…
Apart from being an excellent form of exercise, belly dancing can also be a great way of self-healing. The gentle rolling and stretching movements of your abdominal muscles reduce stress and tension not only in your body but in your mind as well. These movements are both artistic and fun and create a strong and positive feeling of freedom and sensual expression. This enlivening dance also improves mental concentration and boosts your self-confidence in a gentle yet powerful way.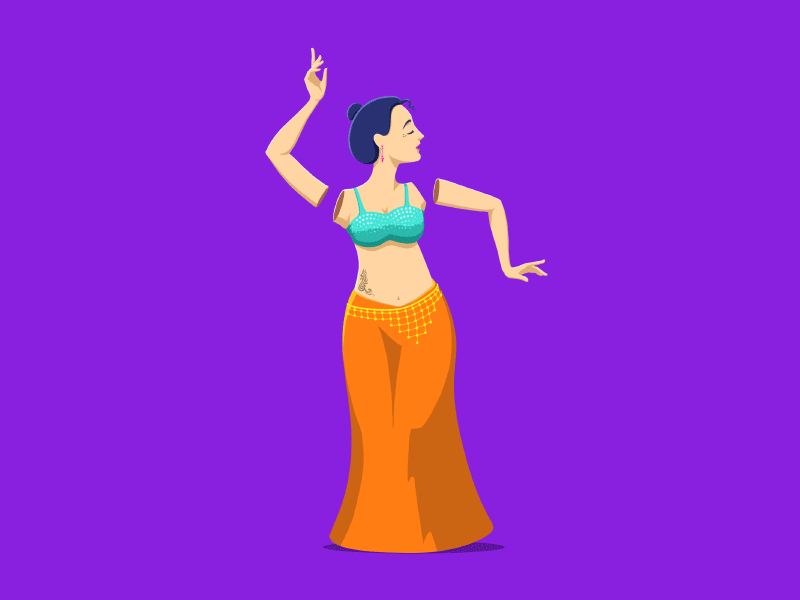 Whether it's to enhance your figure or to have fun, belly dancing is truly a way of life that feeds your soul and improves your health. You don't need to have a flat stomach or a curvy body to belly dance. Stand in front of the mirror and proudly accept your body as it is.
Anyone can take up belly dancing. This dance can be tough for beginners, but once you master it, I promise you'll have a ball of a time! And no, you don't have to be half-naked to belly dance, you can dance in whatever makes you comfortable. Gentlemen, you can also experience this gorgeous art. (Don't worry, you won't have to shake your hips like Shakira, or yes if you want 😉​).
So, what are you waiting for? Spice up your life and start belly dancing now!
Looking for more blogs? Stay tuned! I'm gonna write more blogs about my love for belly dancing and more amazing stuff. Until then, don't forget to listen to my podcasts and subscribe to my newsletters!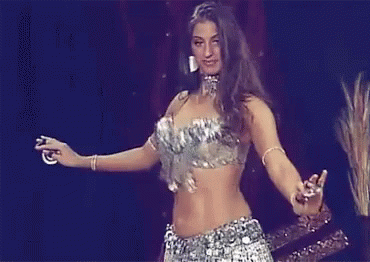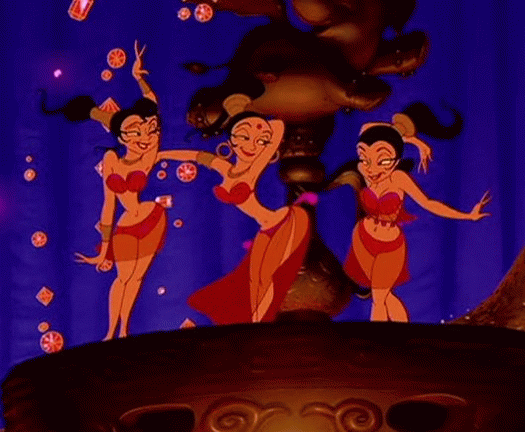 ♥ Don't Miss Any Post! ♥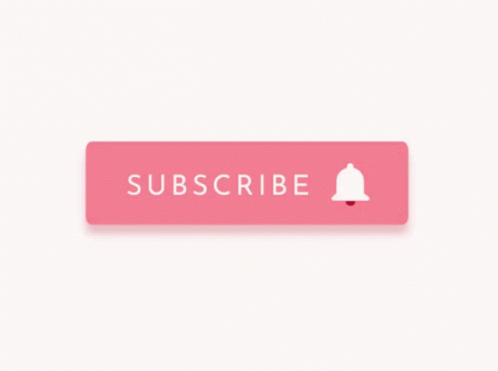 **Get new content delivered directly to your inbox.**
Check your e-mail to confirm your subscription! 😘
Thanks for signing up for The Bubbly Bibi e-mail updates! You need to complete one last thing before you start receiving content from me. 😍
Check your e-mail for a message from The Bubbly Bibi ❤️
Click the "Confirm Follow" button in that e-mail.
You'll receive a confirmation e-mail. Check your spam filter if you don't see the e-mail in about 10 minutes.
Add The Bubbly Bibi to your list of "safe senders" in your e-mail program. Otherwise, the content you want might end up in a nasty spam filter. And that's just wrong. 😜
Once you do that, you'll receive the good stuff 🎁 next time I publish. See you then!
Follow My Pages ♥